Trying to get my students interested in how the Internet works, I ended up getting my family interested as well. We made this: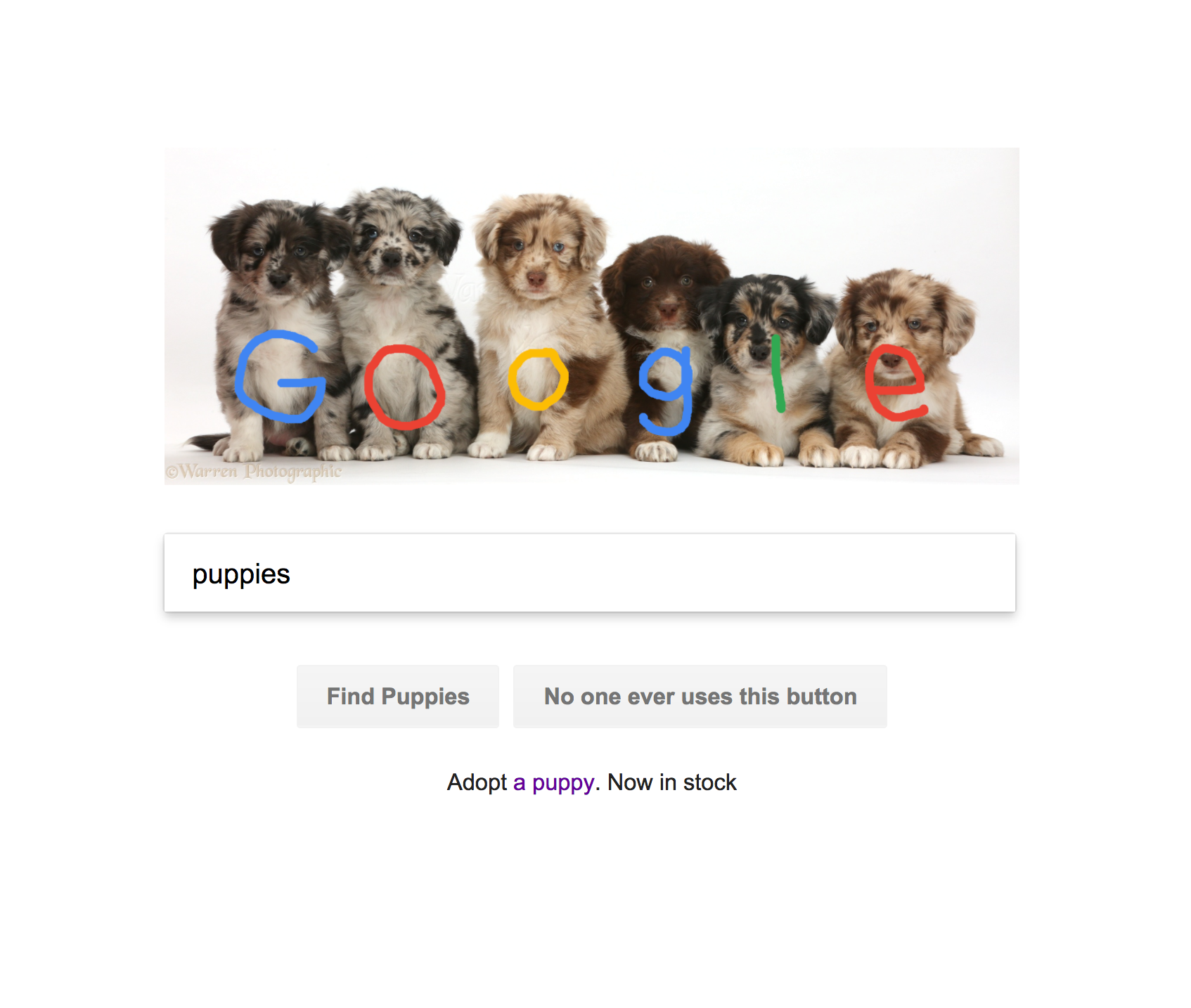 Here is how to install it:
Download this file, containing the homepage and puppy image in a folder
Move the file where you want it installed and unzip it
Drag the Google.html file to your browser
Copy the address of the file from your location bar, and have it handy
Copy that file name into your browser's box for replacing or overriding the new tab page. Or, if you are on another browser, wherever in their options where new tab pages get customized.

On Chrome, you'll have to install this extension
On Firefox, you'll have to install this extension
In addition to changing the new tab page, you can more easily change the default home page to the same address.

If you want to change the appearance of this page in any way, you can edit the Google.html file as you like. The easiest thing to do is search/replace text that you want to be different.